We are located on Hwy #1 in North Augusta, SC just north of the Savannah River.  We serve both Georgia and South Carolina markets. Block are delivered with our own fleet of lift equipped trucks and we also use contract carriers when required.
We have a display area at our plant with all of the products.  Please visit our plant to see our full line of Segmental Retaining Wall block or give us a call and we will bring samples to you.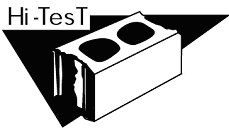 Hi-Test Block since 1946
You can reach us by phone or email.
Phone:  (803)279-7620 or Toll Free: 800-462-5625 (that's 800-46-BLOCK)
6269 Jefferson Davis Hwy, North Augusta, SC 29841